We do not place ads and are not affiliated with Google who places the ads based on your browser and history as well as searches. It is partially based on page content. Please disregard ads that are not Christian based.
Robinson Family Ministries
Get the new SINGLE!! King of All Kings!! Order Now! $5.00
Please Read The Message On The Message Page!

Founder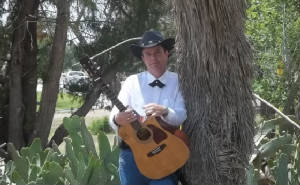 Michael Robinson
Click here for an Audio Message.
Click Here to Order "Jesus It's You!" a Praise and Worship CD by Michael Robinson-Founder RFM
Welcome to Robinson Family Ministries Website! Take a look around and let us know what you think! We would love to hear from you, send your Prayer Requests, Praise Reports, Ideas, and Experiences with your Christianity!
God is in CONTROL! Not us.
Please Sign The Guestbook So We Know Who's Visiting!
Click below, you can sign our
guestbook leave prayer requests
and more.